TREAT ANDROPAUSE SAFELY AND EFFECTIVELY WITH TESTOSTERONE REPLACEMENT THERAPY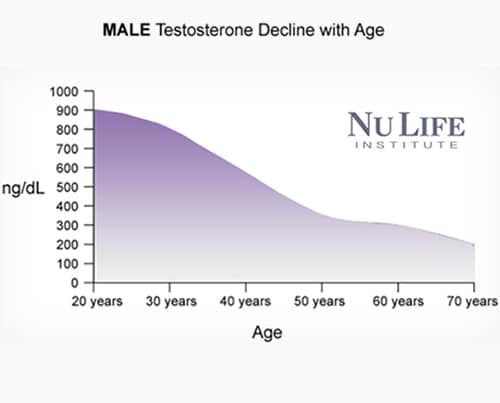 Did you know that men go through a kind of "male menopause?" It's true!
There is actually a medical condition known as andropause. It is technically the same thing as hypogonadism, or more simply, "low testosterone."
But no matter what you call it, it is a group of debilitating symptoms that occur in men over 40 due to age-related testosterone decline.
Testosterone, the primary male hormone, peaks at about the age of 20. After that, it starts a steady decline of 1 to 2% per year. By the time the typical man is 60, his testosterone level could be almost half of what it was in his 20s. This drop-in testosterone is responsible for the symptoms of andropause.
Andropause treatment with testosterone replacement therapy is a safe and effective approach to "male menopause".
BENEFITS OF TESTOSTERONE IN ANDROPAUSE TREATMENT
Testosterone replacement therapy has been clinically proven to improve the quality of life for men suffering from andropause. Within the first few weeks of testosterone treatment, one of the first things that men notice is an increased libido or sex drive and improved sexual performance. Once you are on testosterone replacement for a month or more, you can expect:
Improved Energy, Strength, and Endurance – Testosterone therapy improves your body's ability to burn fat, which results in higher metabolism and more energy.
To Build More Lean Muscle – Testosterone replacement for men improves your ability to burn fat and helps you build more lean muscle. Lean muscle further boosts your metabolism, providing more energy and vitality. As you build muscle, you will also lose weight, particularly belly fat.
Increased Bone Density – Testosterone replacement leads to stronger, healthier bones, which decreases your risk of osteoporosis-related fractures.
Improved Heart Health – Men with andropause are at a greater risk of death from stroke or heart attack. Testosterone therapy can improve heart health and reduce the risk of cardiovascular disease.
Better Moods and Improved Emotional Wellbeing – Testosterone therapy has been shown to improve mood and lessen the occurrence of anxiety, depression, and keep men on a more even emotional keel.
Better Memory and Improve Cognitive Skills – Testosterone replacement can improve memory and your ability to perform complex cognitive tasks.
SIGNS AND SYMPTOMS OF ANDROPAUSE
Unlike menopause in women, which occurs at a specific point in time, the symptom of andropause in men develop more gradually over time. These include: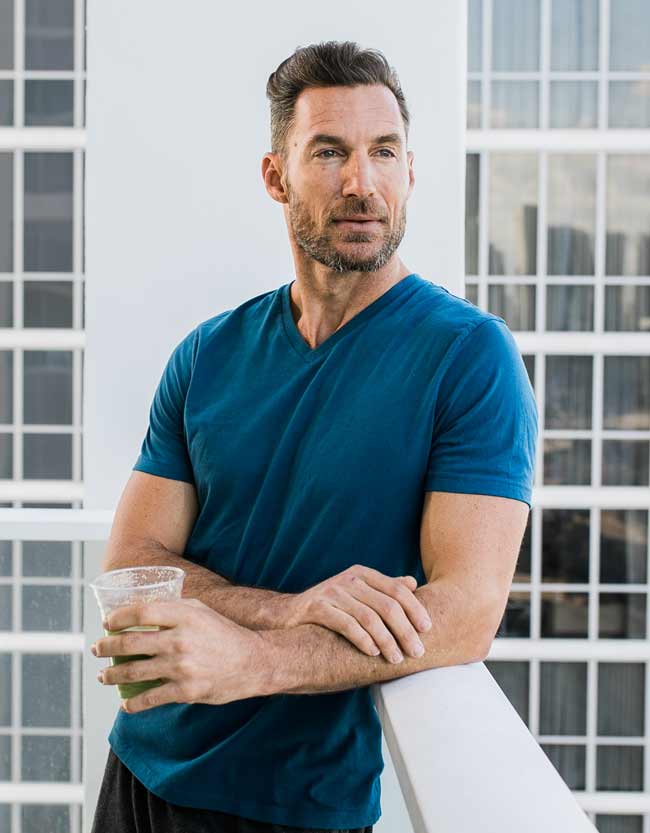 Decreased libido
Erectile Dysfunction
Increased risk of heart attack and stroke
Increased risk of Alzheimer's Disease
Osteoporosis – poor bone density and increased risk for fracture
Decreased muscle mass
Stiffness in muscles and joints
Poor exercise performance
Cognitive decline
Depression
Increased fatigue and irritability
Decreased zest for life
However, testosterone therapy has proven to reduce and, in many cases, eliminate most, if not all, of the symptoms of male menopause.
NuLife Institute is Miami's premier medical facility for Functional, Integrative Medicine and Age Management. We provide men safe and effective alternative treatments for Erectile Dysfunction and Male Enhancement for years.
We do not take a "one size, fits all approach" to andropause treatments but rather offer various programs designed to suit your unique goals and lifestyle.
GET STARTED IN JUST THREE EASY STEPS WITH OUR MEN'S HEALTH SPECIALISTS
SET UP A FREE CONSULTATION
Fill out the form to set up your free phone or in-person consultation with our specialist to learn which hormones are best for you and the benefits you can expect to experience from your personalized andropause therapy.
BOOK AN APPOINTMENT WITH OUR DOCTOR
Our doctor will review your medical history, symptoms and design a therapy treatment to reinvigorate your energy, focus, and sexual performance.
START SEEING & FEELING THE RESULTS YOU DESIRE
Begin seeing significant improvements in your overall health, sex drive, confidence, and body fat within weeks and for years to come.
SAY HELLO TO A NEW WAY TO FEEL BETTER AGAIN
During your appointment with our men's health specialist, we'll discuss the best options for your particular body, goals, hormone levels, and health. The hormones application process is easy to follow, and a few different options are available.
COMMON QUESTIONS ABOUT ANDROPAUSE TREATMENT
WHAT IS ANDROPAUSE?
WHAT IS TESTOSTERONE THERAPY?
WHAT CAUSES LOW TESTOSTERONE?
WHAT ARE THE SYMPTOMS OF ANDROPAUSE?
HOW IS ANDROPAUSE DIAGNOSED?
LET'S BEGIN YOUR REJUVENATION JOURNEY TODAY
Andropause is common and happens over time as we reach our 40s. It's time to feel younger again with assistance from experts specializing in andropause treatment. Stop wishing you could do those regular life activities as you did in your 20's. You can! Our Anropause therapy helps men reach their body goals and feel much more energized, confident, happy, healthy, and manly.
Please call us to book your appointment with our men's health specialists today so you can be one step closer to beginning your rejuvenation journey. Our three-step process is easy: set up your consultation either over the phone or in-person; we'll discuss your options and create a personalized therapy plan for you!

Hear what people are saying about NuLife Institute. Read the amazing reviews and testimonials from real-life patients we help every day. NuLife Institute's amazing anti-aging treatments are nothing short of life-changing.
The best hormone therapy clinic in Miami by far. From testosterone therapy for andropause treatment to human growth hormone, they have it all. I am now starting their HGH therapy in their Miami location, and I am confident I will stay sharp, healthy, and active.
As a 54 year old athlete that loves to train every day, I am very thankful to NuLife Institute for helping me enjoy what I love to do every day. Strongly recommended!
The team at Nulife provides cutting edge health options that have improved my quality of life. Their friendly and professional staff offer a wide range of health and fitness programs which have made a huge difference.
Certified by the best age management medical boards in the industry.