NON-INVASIVE MALE ENHANCEMENT TECHNIQUES WITH GUARANTEED RESULTS
What do you think of when you hear the term male enhancement? Probably penis enlargement.
For many men, a bigger penis can improve your sex life, psychologically and physically.
However, at NuLife Institute, we like to think of "male enhancement" in terms much broader than simply "length and girth."
We understand that there is much more to male enhancement than just increasing size.
In fact, we use some techniques and treatments that do not necessarily increase penis size but can still improve your ability to perform, achieve harder and more sustainable erections, and realize an overall more satisfying sex life.
WHAT ARE THE BENEFITS OF MALE ENHANCEMENT?
At NuLife Institute, we like to use the term "male enhancement" as all-encompassing. We are firm believers that a healthy and satisfying sex life — no matter your age — is essential to overall health and wellness. Studies published in respected peer-reviewed medical journals have found that men with active, healthy sex lives have a lower risk of heart disease, tend to be less obese, and even live longer than those with poor love life.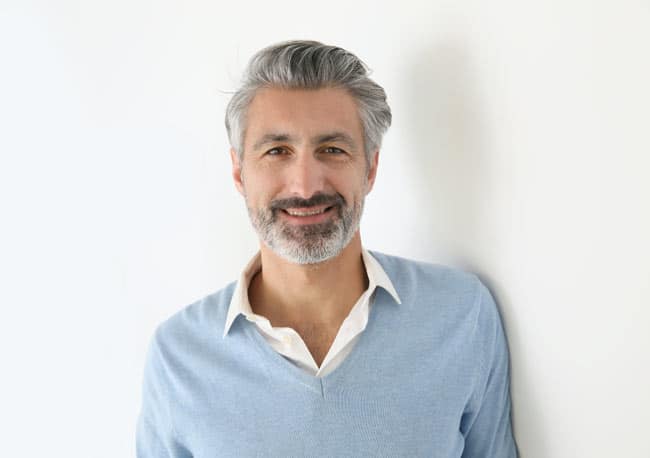 We believe that any man can benefit from an "enhanced" sex life. We understand that male sexual enhancement can mean different things for different individuals, from wanting a little more size, increased libido, or improving erectile difficulties. We offer several male enhancement treatments that can achieve any or all of these goals.
Together, we will decide which is best for your needs and lifestyle. However, whichever technique of male enhancement you choose, you can expect the following benefits.
Improved Ability to Obtain and Maintain an Erection – The primary goal of all of our Male Enhancement techniques is to provide a surgery-free, non-invasive solution for men with erectile dysfunction (ED).
Improved Libido and Better Sexual Performance – All of our male enhancement techniques will lead to an increased sex drive and improved sexual performance.
Increased Penis Size – In addition to treating ED, some of our Male Enhancement protocols have been clinically proven to increase penis size.
OUR MALE ENHANCEMENT PROGRAMS
Erectile dysfunction has evolved from an embarrassing condition with few treatments to a situation that men no longer have to "just live with." This has largely been due to the introduction of oral ED medications like Viagra.
However, at NuLife Institute, we understand that ED drugs are not right for everyone, and while these medications can treat ED, they do nothing to increase penis size. That is why we offer a variety of Male Enhancement programs that can treat ED and, in some cases, add length and girth to the penis.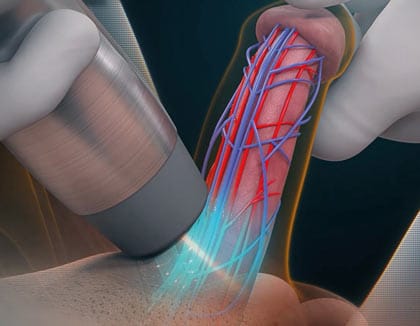 Pulse Wave Therapy is a remarkable breakthrough in ED treatments in decades. It is one of the only treatments for Erectile Dysfunction designed to treat the root of ED – poor blood flow.
Pulse Wave Therapy for erectile dysfunction uses pulsed sound waves to open old, clogged blood vessels and create new blood vessels, to increase blood flow to the penis.
The improvement in blood flow, achieved by the creation of new blood vessels and the rejuvenation of existing vessels, dramatically increases your ability to obtain and sustain an erection. In addition, the increased blood flow can lead to a more youthful penile appearance and increased size.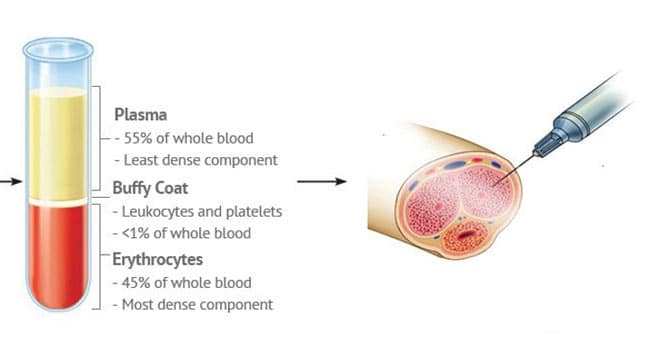 One of the latest and most effective treatments for Male Enhancement is the use of platelet-rich plasma or PRP.
PRP uses the healing and growth factors in your own blood to improve your ability to obtain and maintain an erection.
PRP is one of the only male enhancement treatments that not only treats ED but has been clinically proven to increase penis size.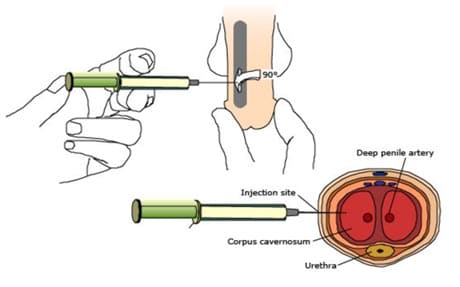 "Tri-mix" is a medication that is self-administered directly into the penis.
This custom compounded blend of three drugs has proven to be a safe and effective alternative treatment option for men who have Erectile Dysfunction or any man who wants to improve performance.
Blood flow to the penis increases almost instantly upon injection.
WHAT MAKES US DIFFERENT?
NuLife Institute is Miami's premier medical facility for Functional, Integrative Medicine and Age Management. We have been providing men safe and effective alternative treatments for Erectile Dysfunction and Male Enhancement for years.
We do not take a "one size, fits all approach" to Male Enhancement" but rather offer a variety of programs designed to suit your unique goals and lifestyle.
STUDIES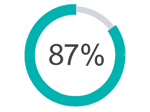 87% of men who suffered from Erectile Dysfunction (ED) were able to obtain an erection following Pulse Wave Therapy and have sexual intercourse without medication.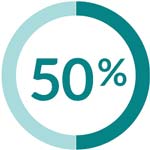 50% of men experienced a spontaneous erection within 24 hours of the initial treatment.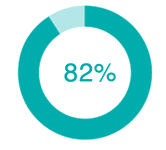 82% of patients experience increased size and fullness of erection.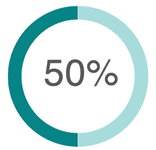 50% of all men have faced erectile/sexual dysfunction. After age 40, nearly 40% experiences ED, and by 70 years old, around 70% of men experience some form of ED, frequently accompanied by a loss of libido.
CLINICAL RESEARCH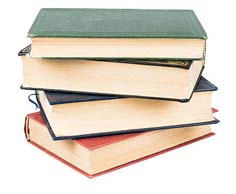 Multiple clinical studies verify the effectiveness of Pulse Wave Therapy for the treatment of various conditions.
GET STARTED IN 3 EASY STEPS
SET UP A FREE CONSULTATION
Fill out the form to set up your free phone or in-person consultation with our Age Management Specialists to learn what options are best for you.
SET A DOCTOR CONSULTATION
Our medical experts will prescribe a customized "Aging Strategy" and treatment plan to reinvigorate your energy, focus and sexual performance
START SEEING RESULTS
Begin seeing major improvements in your overall health, drive, passion and weight loss within weeks and continued success for years to come.
COMMON QUESTIONS ABOUT MALE DYSFUNCTION
What Is Male Enhancement?
What Is Erectile Dysfunction?
How Is Platelet Rich Plasma Used to Treat ED?
How Is Pulsed Wave Therapy Used to Treat ED?

Hear what people are saying about NuLife Institute. Read the amazing reviews and testimonials from real-life patients we help every day. NuLife Institute's amazing anti-aging treatments are nothing short of life-changing.
I have been a client of Nulife's for several years. at 47 years old I feel and look as great as I did at 30! I have referred Nulife to many of my friends over the years and all of them are as happy as I am.
As a 54 year old athlete that loves to train every day, I am very thankful to NuLife Institute for helping me enjoy what I love to do every day. Strongly recommended!
The team at Nulife provides cutting edge health options that have improved my quality of life. Their friendly and professional staff offer a wide range of health and fitness programs which have made a huge difference.
Certified by the best age management medical boards in the industry.