TREAT ERECTILE DYSFUNCTION WITH PLATELET RICH PLASMA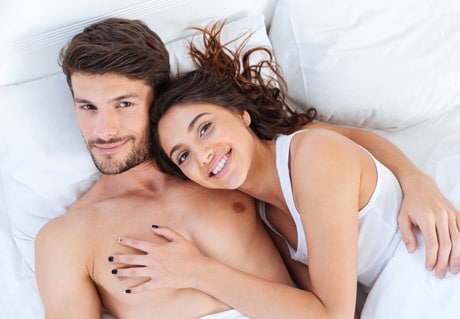 Platelet-rich plasma or PRP is a state-of-the-art, all-natural ED treatment. It is one of the few treatments for Erectile Dysfunction that has been developed to treat the root cause of male dysfunction – poor blood flow.
PRP uses the healing and growth factors in your own blood to create a PRP injection.
When the PRP shot is administered, stem cells and healing factors within the solution get right to work to improve blood circulation to the penis, resulting in stronger, harder, and bigger erections, as well as enhancing girth of the penis.
Because PRP is harvested from your own blood, there are few if any side effects to the PRP shot for ED.
PLATELET-RICH PLASMA BENEFITS
PRP is a remarkable breakthrough in medicine. Over the past several years, PRP has been used effectively to treat sports injuries, joint disease, and other orthopedic problems.
More recently, it has been used in cosmetic procedures such as the renowned "vampire facelift." Once doctors realized that PRP's therapeutic powers lie in its ability to improve blood flow and enhance healing, it was only natural that it became an effective treatment for ED.
PRP is made from your own blood. Using a centrifugal process, the platelets, stem cells, and other healing factors in your blood are separated from the red and white blood cells. When used to treat ED, the growth factors in PRP open clogged blood vessels and stimulate the creation of new blood vessels, which both improve your ability to get and maintain an erection and increases penis size!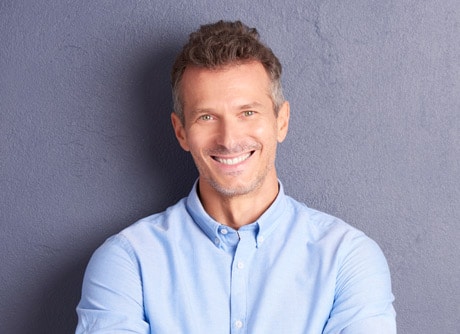 Harder and more sustainable erections
Improves Sexual Performance
Increased Penile Length and Girth
Reduced time between erections
Simple In-office Procedure
Increased Sensitivity in the Penis
Better Overall Blood Flow to the Penis

As opposed to oral ED medications and other ED treatments, PRP has the following advantages:
Dramatically increases blood flow to the penis, and only the penis, so it does not create vascular side effects, such as headaches, in other parts of your body, the way Viagra and other medications can.
Is remarkable safe. Since PRP is derived from your own body, there have never been any reported toxicity effects.
As compared to other treatments for ED and male sexual enhancement, this non-surgical procedure is relatively inexpensive.
With the PRP Shot, there are no pills to remember to take or prescriptions to refill.
Results can last up to one year or more.
PRP for Male Dysfunction is Ideal For:
Men who cannot take Viagra or other oral ED medications because of diabetes, heart disease, or high blood pressure
Men who have experienced side effects or poor results with oral ED medications
Men without ED who would just like an improved sex life without the use of drugs
If you have male dysfunction and have been disappointed with Viagra or other drugs. If you suffer from a condition such as heart disease, diabetes, or high blood pressure which means you cannot take most oral ED medications. Or, if you are just looking for a drug-free, safe, and effective alternative treatment for ED, make an appointment today with one of our men's health specialists, and find out if PRP for is right for you!
HOW PRP TREATMENT WORKS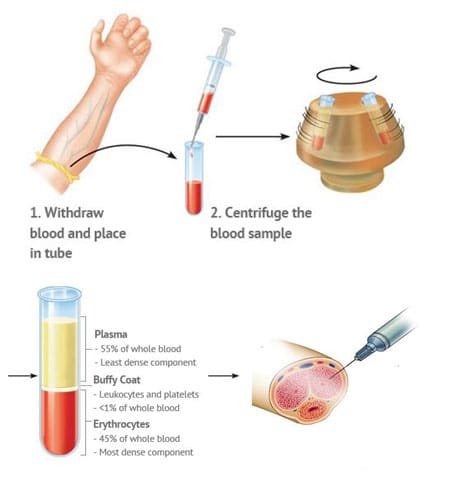 It incorporates the harvesting and injection of one's own plasma enriched growth factors or PRP into specific areas of the penis.
The treatment uses blood-derived growth factors to rejuvenate the penis. It is a natural process that the body does not reject, and it is very successful.
An in any procedure that uses PRP, the treatment begins with withdrawing a small amount of your own blood.
We usually only need about as much blood as you would give for a simple blood test to make the injection.
Then, using a specialized centrifuge, we separate stem cells and growth factors from the red and white blood cells.
What is left is the super-concentrated, super-healing Platelet Rich Plasma that is the basis of this penis enlargement shot.
GET STARTED IN 3 EASY STEPS
SET UP A FREE CONSULTATION
Fill out the form to set up your free phone or in-person consultation with our Age Management Specialists to learn what options are best for you.
SET A DOCTOR CONSULTATION
Our medical experts will prescribe a customized "Aging Strategy" and treatment plan to reinvigorate your energy, focus and sexual performance
START SEEING RESULTS
Begin seeing major improvements in your overall health, drive, passion and weight loss within weeks and continued success for years to come.
COMMON QUESTIONS ABOUT PRP THERAPY
WHAT IS ERECTILE DYSFUNCTION?
IS ERECTILE DYSFUNCTION PERMANENT?
HOW IS PRP USED TO TREAT ED?
WHAT ARE THE ADVANTAGES OF PRP THERAPY FOR ED?
DOES THE PRP-SHOT HURT?
WHAT KIND OF RESULTS CAN I EXPECT FROM THE PRP-SHOT?
HOW MUCH DOES THE TREATMENT COST?

Hear what people are saying about NuLife Institute. Read the amazing reviews and testimonials from real-life patients we help every day. NuLife Institute's amazing anti-aging treatments are nothing short of life-changing.
The best hormone therapy clinic in Miami by far. From testosterone therapy to human growth hormone, they have it all. After my initial consultation with NuLife hormone specialist doctor Dominguez it became very clear they care about their patients well-being. After it was confirmed I had low testosterone which caused issues with my drive, motivation, memory, and muscle mass, I felt compelled to try their program. Very quickly I noticed changes in my mental acuity, improved drive, and reduced pain in joints. I am now starting their HGH therapy in their Miami location, and with the support from the NuLife anti-aging specialists, I am confident I will stay sharp, healthy, and active.
As a 54 year old athlete that loves to train every day, I am very thankful to NuLife Institute for helping me enjoy what I love to do every day. Strongly recommended!
The team at Nulife provides cutting edge health options that have improved my quality of life. Their friendly and professional staff offer a wide range of health and fitness programs which have made a huge difference.
Certified by the best age management medical boards in the industry.