THE STUNNING "VAMPIRE FACIAL"
Platelet-Rich Plasma Facial Rejuvenation (or "Vampire Facials" as they're commonly referred to) has recently been popularized by celebrities and Hollywood starlets like Kim Kardashian, who famously featured a "Vampire Facial" on her reality show and social media.
In fact, so many movie stars relying on the method to maintain their iconic good looks that gift certificates for free PRP Facials have even been included in Academy Awards swag bags!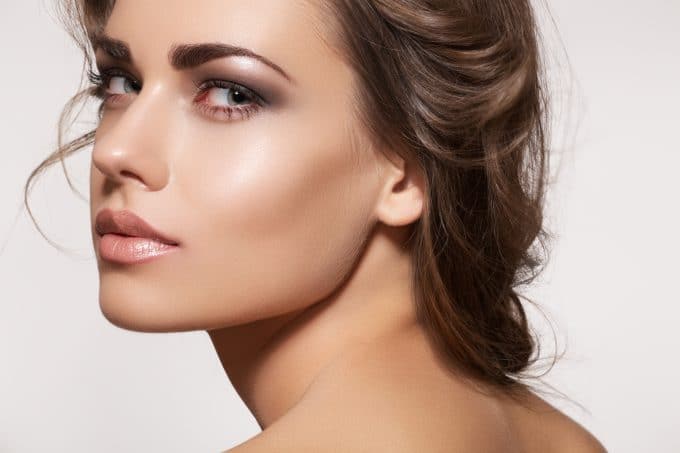 And it's easy to see why the process has become so popular… Unlike chemical fillers or traditional facelifts—which often produce results that look fake or just strange—the results of a PRP Facial are nothing less than full Facial Rejuvenation.
HOW PRP WORKS
As you may already know; the body has truly tremendous self-healing capabilities. The secret to PRP Therapy lies in harnessing that healing power and using it in controlled situations for impressive results… in this case, for restoring your face's glowing, youthful look.
PRP Therapy was first developed and used in the treatment of major wounds.
Using the patient's own concentrated plasma for the treatment eliminated the risk of allergic reaction and removed the need for invasive, painful procedures, and post-treatment "downtime."
PLATELET-RICH PLASMA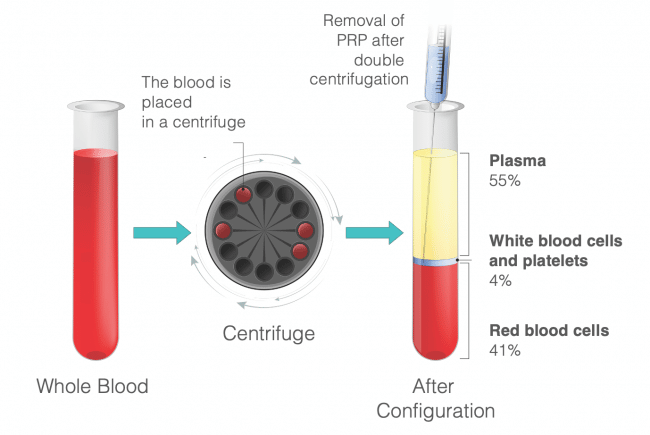 BENEFITS OF PRP FACIAL
This non-invasive procedure can produce a younger, softer appearance to the entire face without surgery or downtime. The expert staff at NuLife Institute administers PRP Facial Rejuvenation right in our Miami office. After drawing a sample of your blood and creating the platelet-rich solution, your treatment sessions will typically take about 40 minutes to complete—while the results could last all year long.
PRP Facial Rejuvenation offers amazing benefits like:
 Restore collagen and volume for a brighter, more vibrant appearance
 Minimize the appearance of fine lines and wrinkles
 Tone and tighten skin that is starting to lose its elasticity or sag
 Enhance the eyes by reducing crow's feet and dark circles
 Reduce the appearance of acne scarring and other shallow scars
 Minimize redness associated with conditions like rosacea
RECOVERY AND RESULTS
There is zero required recovery time following a PRP Facial procedure! Patients might experience a mild discomfort or swelling at the injection sites after a PRP Rejuvenation procedure. These side effects usually subside on their own within a day or two, while results typically appear 3 – 4 weeks after treatment.
In most cases, PRP Facial Rejuvenation is performed in a series of 2 – 3 sessions, spaced 1 – 2 months apart. Once the desired results are achieved, patients may need "touch-up" treatments once or twice a year.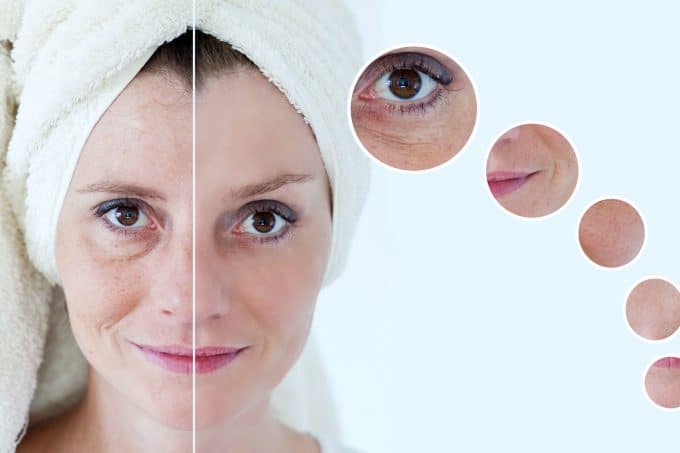 AGING IS OPTIONAL
From erasing fine lines and wrinkles to restoring vital collagen production, PRP Facial Rejuvenation's all-natural "Vampire Facials" will unlock your body's nearly-unlimited healing power to erase the symptoms of aging and restore your skin's youthful glow. The results are fast, easy—and with NuLife Institute in Miami—they're also convenient and affordable.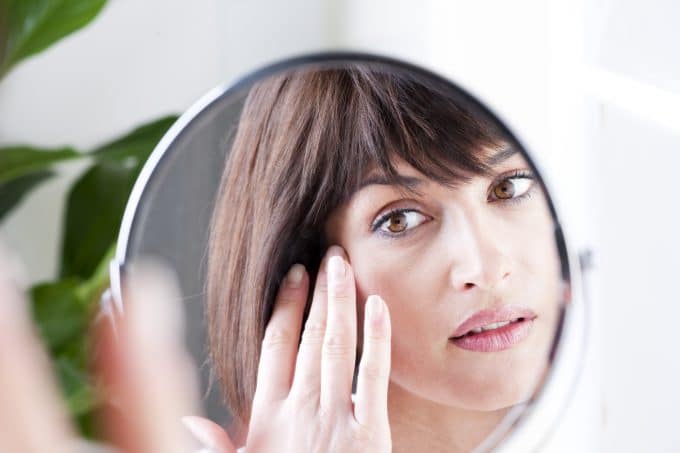 GET STARTED IN 3 EASY STEPS
SET UP A FREE CONSULTATION
Fill out the form to set up your free phone or in-person consultation with our Age Management Specialists to learn what options are best for you.
SET A DOCTOR CONSULTATION
Our medical experts will prescribe a customized "Aging Strategy" and treatment plan to reinvigorate your energy, focus and sexual performance.
START SEEING RESULTS
Begin seeing major improvements in your overall health, drive, passion and weight loss within weeks and continued success for years to come.

Hear what people are saying about NuLife Institute. Read the amazing reviews and testimonials from real-life patients we help every day. NuLife Institute's amazing anti-aging treatments are nothing short of life-changing.
I have been a client of Nulife's for several years. at 47 years old I feel and look as great as I did at 30! I have referred Nulife to many of my friends over the years and all of them are as happy as I am.
As a 54 year old athlete that loves to train every day, I am very thankful to NuLife Institute for helping me enjoy what I love to do every day. Strongly recommended!
The team at Nulife provides cutting edge health options that have improved my quality of life. Their friendly and professional staff offer a wide range of health and fitness programs which have made a huge difference.
Certified by the best age management medical boards in the industry.