TREAT ERECTILE DYSFUNCTION WITH A SIMPLE, PAINLESS APPLICATION!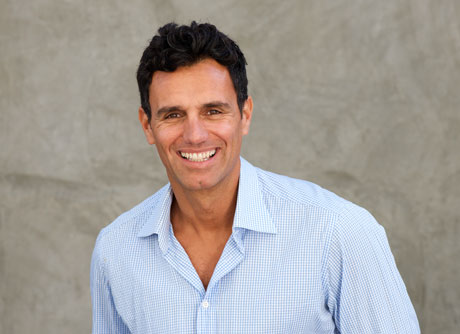 Trimix is a combination of three medications that are self-administered directly into the penis.
The needles are quite thin, and the injection is virtually painless.
This custom compounded blend of three medications has proven to be an effective alternative treatment option for men who are suffering from Erectile Dysfunction or for any man who would just like to improve performance.
Blood flow to the penis increases almost instantly upon application, providing stronger, and longer-lasting erections.
WHAT ARE THE BENEFITS OF TRIMIX?
Trimix is composed of three uniquely prepared pharmaceutical combinations, which include alprostadil, papaverine, and phentolamine. Trimix injections are custom made by compounding pharmacies to your individual needs. Trimix dosages vary from patient to patient. Our male enhancement specialists work with you and the pharmacist to develop a Trimix formulation that is most effective for you.
Trimix injections can give you longer, fuller, and more sustainable erections. Trimix is an effective alternative treatment for ED pills. The Trimix Shot provides: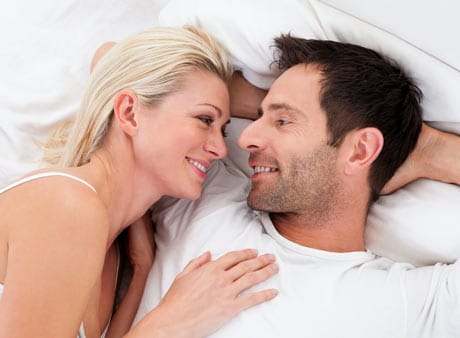 Stronger, Firmer Erections
Improves Sexual Performance
Painless Application
Results Appear Quicker than ED Meds
Results Not Affected by Alcohol Consumption
More Affordable than other ED Treatments
Non-Invasive, Surgery-Free
WHO CAN BENEFIT MOST FROM TRIMIX?
Trimix is ideal for men who have had side effects or poor results with traditional prescription oral ED medications. It is also great for men who are looking for a more cost-effective alternative to most oral ED drugs that have to be renewed month after month.
TriMix is also recommended for men who cannot take any of the most commonly prescribed ED meds due to their interference with other medications or their contraindication with certain medical conditions.
WHAT MAKES US DIFFERENT?
NuLife Institute is Miami's premier medical facility for Functional, Integrative Medicine and Age Management. We have been providing men safe and effective alternative treatments for ED and Male Enhancement for years.
We do not take a "one size, fits all approach" to Male Enhancement or ED treatments but rather offer a variety of programs designed to suit your unique goals and lifestyle.
GET STARTED IN 3 EASY STEPS
SET UP A FREE CONSULTATION
Fill out the form to set up your free phone or in-person consultation with our Age Management Specialists to learn what options are best for you.
SET A DOCTOR CONSULTATION
Our medical experts will prescribe a customized "Aging Strategy" and treatment plan to reinvigorate your energy, focus and sexual performance.
START SEEING RESULTS
Begin seeing major improvements in your overall health, drive, passion and weight loss within weeks and continued success for years to come.
COMMON QUESTIONS ABOUT TRIMIX INJECTIONS
WHAT IS ERECTILE DYSFUNCTION?
HOW IS TRIMIX USED TO TREAT ED?
WHAT ARE THE ADVANTAGES OF TRIMIX INJECTIONS FOR ED?
DOES THE TRIMIX SHOT HURT?
HOW LONG DO TRIMIX INJECTIONS LAST?
ARE TRIMIX INJECTIONS EFFECTIVE?
IS TRIMIX SAFE TO USE?
WHAT KIND OF RESULTS CAN I EXPECT FROM THE TRIMIX SHOT FOR ED?
IF YOU HAVE DIABETES, IS TRIMIX STILL SAFE FOR YOU TO USE?

Hear what people are saying about NuLife Institute. Read the amazing reviews and testimonials from real-life patients we help every day. NuLife Institute's amazing anti-aging treatments are nothing short of life-changing.
I have been a client of Nulife's for several years. at 47 years old I feel and look as great as I did at 30! I have referred Nulife to many of my friends over the years and all of them are as happy as I am.
As a 54 year old athlete that loves to train every day, I am very thankful to NuLife Institute for helping me enjoy what I love to do every day. Strongly recommended!
The team at Nulife provides cutting edge health options that have improved my quality of life. Their friendly and professional staff offer a wide range of health and fitness programs which have made a huge difference.
Certified by the best age management medical boards in the industry.